Signs convey an important message and impression to those who see them. Depending on the type of sign, they could be a sizable investment. Protecting that investment from the elements and vandalism ensures signs serve their purpose for as long as possible.
This article discusses some best practices to help ensure signs are maintained. Then we discuss methods to remove graffiti from signs and some quick tips to help prevent it.
The information presented in this article refers to outdoor signs, but most of the maintenance tips can also be applied to indoor fixtures.
Maintaining Signs
The last article discussed what to consider when adding signs to your asset. Now that the signs are up, it's time to ensure they look great for years.
Sign maintenance will vary on the type of signs, but here are a couple of things to consider when setting up tasks in your maintenance plan.
Perform Inspections
Once your sign is up, you want to schedule, at the very least, a yearly inspection where a dedicated person checks closely for damage or wear.
An inspection should include noting the condition of the:
Post
Sign
Lettering
Visibility
Fasteners
Lighting or other components
Records of the inspections may be helpful if there are a warranty or risk management issues.
While inspecting the signs, remove any tree resin or bird droppings. These substances are rich in corrosive alkali and should get cleaned promptly to avoid permanent damage.
Keep Inventory
Signs are there for a reason. If a part is damaged or needs replacement, it should get fixed as soon as possible.
Develop an inventory system to keep track of your sign assets. Give each sign a designation and record the:
Type
Location
Size
Color
Materials
Text
Maintenance Recommendations
Warranty Information
Stock up on spare replacement parts for quicker repairs. Replacement parts could include nuts, bolts, screws, fasteners, and posts.
Consider having a spare available if the sign is critical to public safety. Then, if the fixture is damaged, it can be replaced immediately.
Schedule Cleanings
Exterior signs should be cleaned periodically. Check with the manufacturer for the best cleaning products for your particular signs.
Some find that using a car shampoo containing UV-resistant wax helps preserve the finish, especially in sunny locations.
Graffiti Removal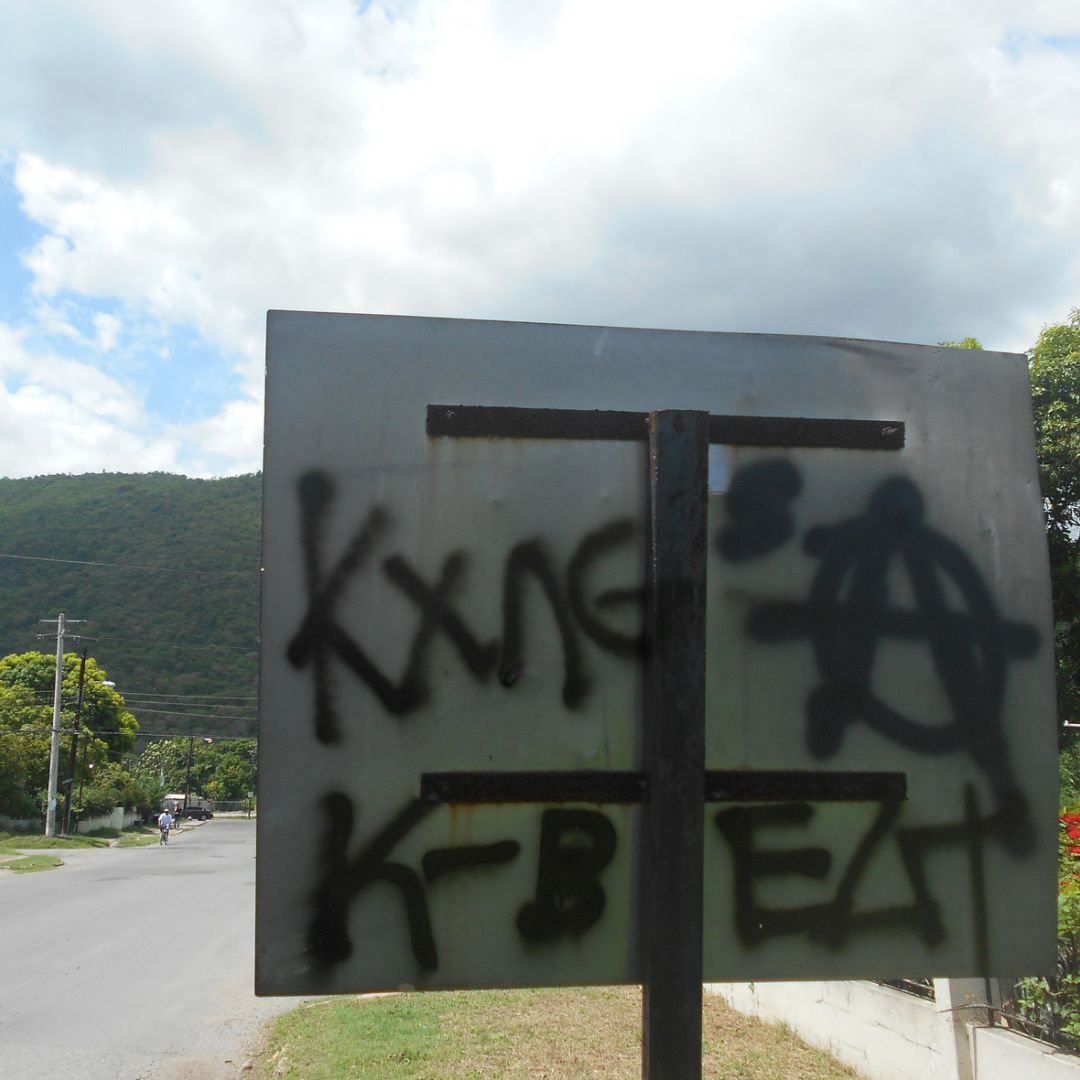 As most know, removing graffiti from signs is one of the most critical aspects of sign maintenance. Any vandalism must get corrected promptly--preferably once noticed. If this is not possible, a work order system should be implemented to streamline the process.
The appearance of graffiti on signs can affect your asset by:
Encouraging more graffiti
Making visitors feel less safe and secure
Hurt the overall image of the asset and your agency
Do permanent damage to graffiti
The longer graffiti remains on a sign, especially in the sun, the harder it is to remove.
Luckily, there are products on the market that make removing vandalism easier. Here are a couple of types:
Graffiti Cleaners
Paint thinners and graffiti removal products are the easiest way to address graffiti if it is already on the sign. Some also swear by using WD-40 or 3-In-One.
Check with the sign manufacturer before using any harsh chemicals to remove graffiti. Try spot-checking a small hidden area of the sign to ensure the chemicals won't cause permanent damage.
Light pressure washing may also be effective for some sign types.
Barrier Coatings
In the past, removing graffiti was more reactive maintenance. Now, products exist to help prevent graffiti or make it much easier to remove.
Barrier coatings effectively address graffiti problems. Some products get applied during the manufacturing process. Other coatings may be added to the sign after installation.
Barrier coatings seal the surface, making paint and other forms of graffiti harder to apply and easier to clean. Some coatings only require a simple solvent to remove the graffiti.
Polyurethane-based coatings like flurocarbonates can be used for interior or exterior signs. The coatings are non-stick and non-mark. Although using non-breathable polyurethanes may make wooden signs rot quicker.
If graffiti is a big problem in your area, fiberglass or porcelain coatings may be an investment to consider.
Sacrificial Products
Sacrificial products can be applied after a sign is in place. The barrier (and the graffiti) is removed when a sign gets vandalized. Some sacrificial coatings only need a low-pressure hot water wash for graffiti removal.
Once the area gets cleaned, another sacrificial coating is applied.
This type of coating is less expensive. Depending on the product, it may lead to erosion or damage to the underlying surface if used repeatedly.
Strategies to Help Prevent Sign Graffiti
Vandalism is a problem for many parks and recreation departments. Addressing the issue requires a multifaceted approach and a lot of vigilance.
Some things to consider when you're establishing a process to address and minimize graffiti:
Quick system to report and manage graffiti
Tip line from the public
More public awareness about the effects of graffiti
More frequent inspections of at-risk areas
Collecting data on instances to predict problem situations better
Vandalism goes well beyond damage to signs. Having strategies to minimize graffiti in place helps reduce damage caused by vandalism.
The Takeaway
Signs can be a considerable investment for parks and recreation agencies. They serve a vital role in communicating a message to the public. When the signs are well-maintained, and any graffiti gets removed, they can leave an excellent lasting impression.