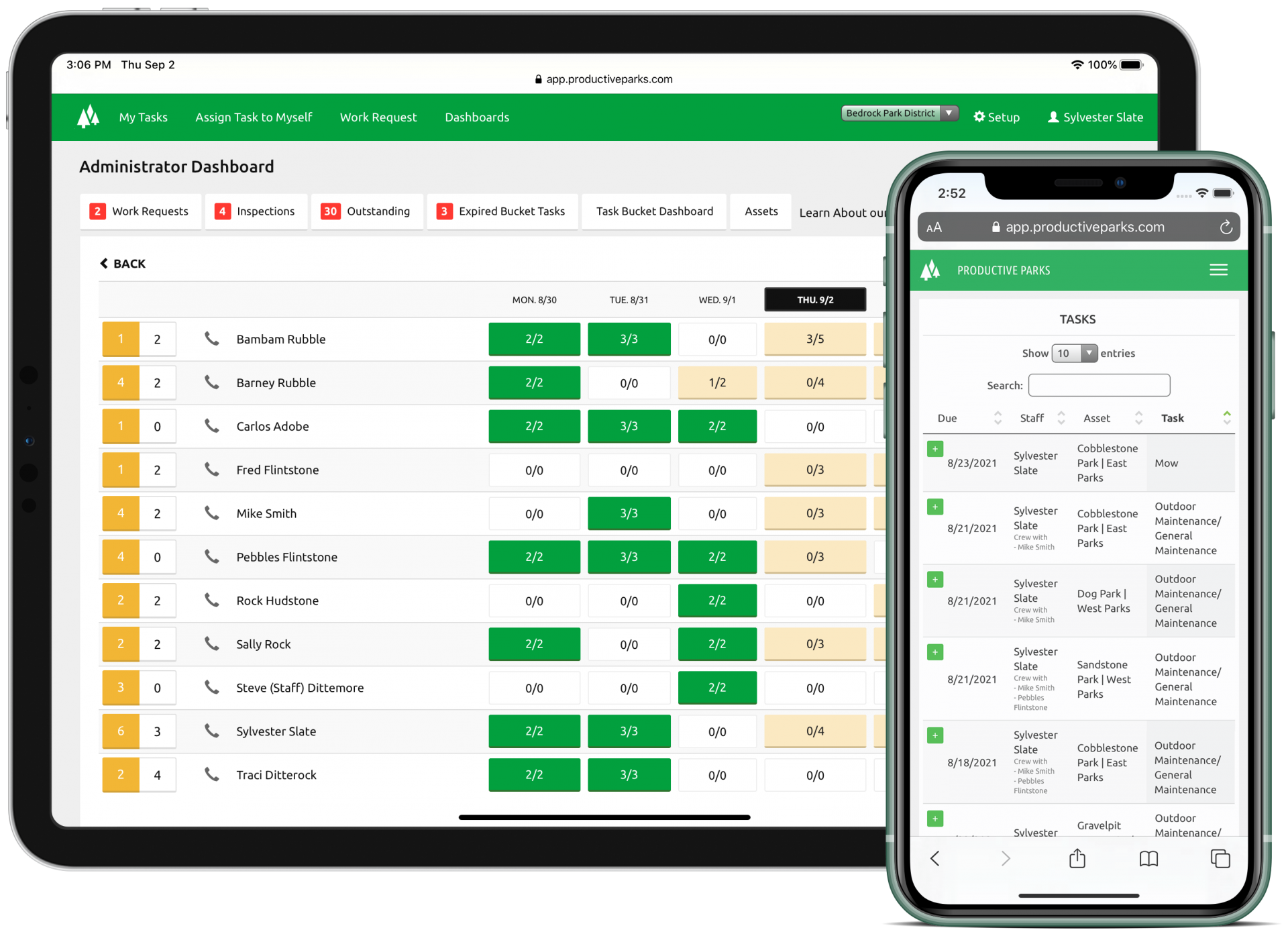 View and track your maintenance and labor data at a glance or in detail. Productive Parks integrated Tasks and Labor Tracking allow you to report on actual labor hours over time allowing you to more effectively track and manage your labor.
Powerful admin dashboard allows for quick reference and easy assignment of tasks.
Create tasks for staff on a one time basis or setup a recurring scheduled task according to your schedule.
Assign multiple staff members to a crew and track hours for the entire task and also for each staff member.
Add inventory or expenditures to a task to track additional costs or stock.
Seamless integration between task assignment and inspections!
Attach files or photos to your task for staff reference.