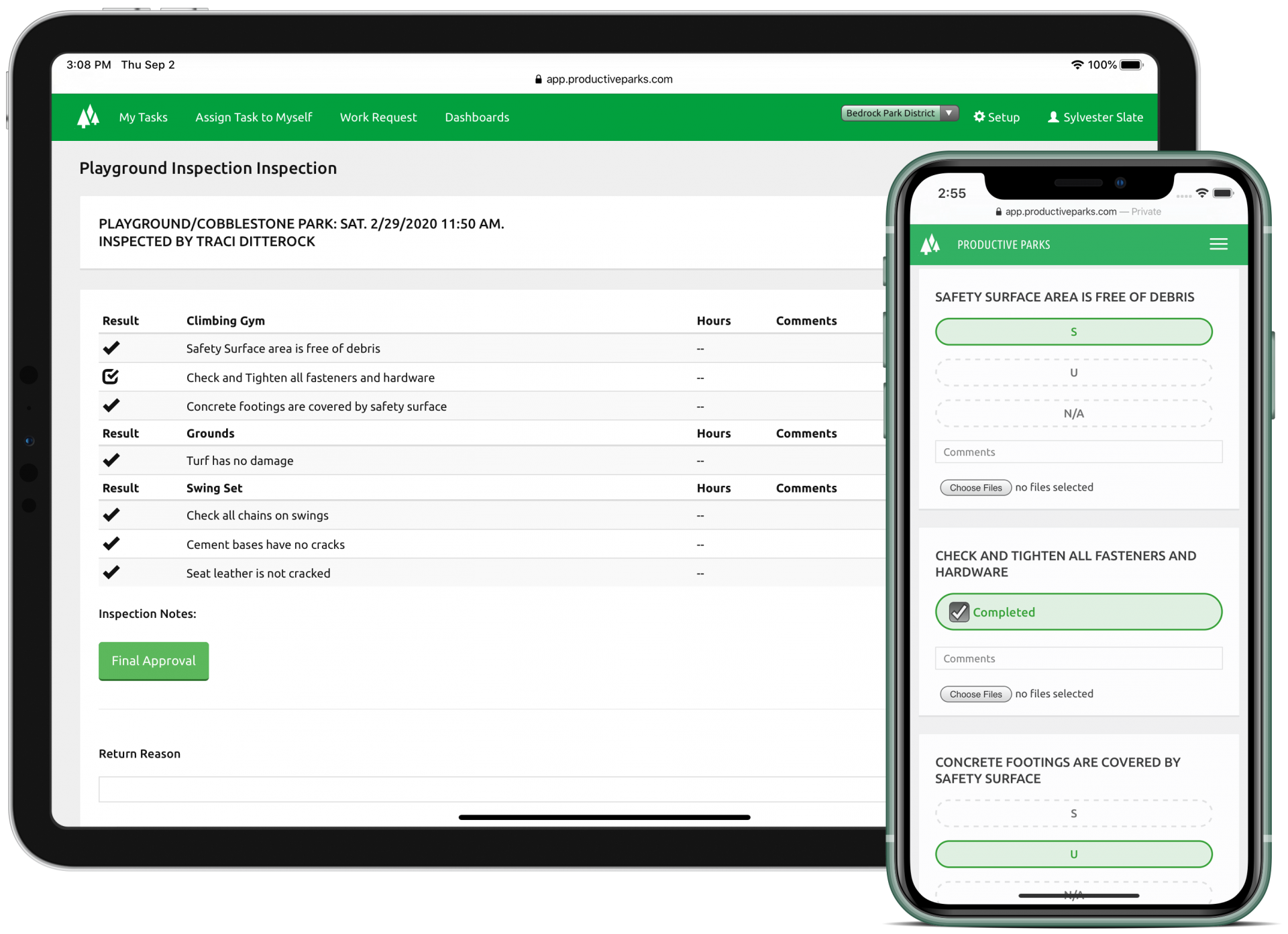 Productive Parks Inspections for Parks and Recreation simplifies the process of performing a successful inspection by integrating tasks and inspections. Field staff can perform inspections on any internet ready device. In order to improve your workflow and efficiency, any unsatisfactory inspection line item automatically generates a work order which then can be assigned to staff on the date of your choosing. The completed work order is automatically tracked as part of the completed inspection creating an audit trail for future reference.
Our easy to use Inspection Generator allows you to create your own unlimited inspection templates. You can also easily copy an existing template and edit it to accommodate specific Inspection requirements.
Inspections can also be scheduled as part of a Scheduled Task. This allows you to setup recurring Inspections on the date and frequency of your choosing.
Create and edit unlimited inspection templates.
Scheduled inspections as a recurring task.
Attach documents such as photos or instruction manuals to inspections.
Review Inspection history at any time or download an electronic copy.
Inspection reports accepted by most Risk Management agencies.