Linear parks are growing in popularity in many urban areas. They offer a unique opportunity to transform old, unused infrastructure into spaces for recreation.
For example, an old, abandoned railway can be developed into a stunning greenspace with a path allowing joggers, walkers, and bikers to exercise and enjoy the views.
These parks do more than breathe new life into unused land. Linear parks also offer the community several social, economic, and environmental benefits.
This article discusses linear parks, their benefits, and some maintenance considerations once established.
What is a Linear Park?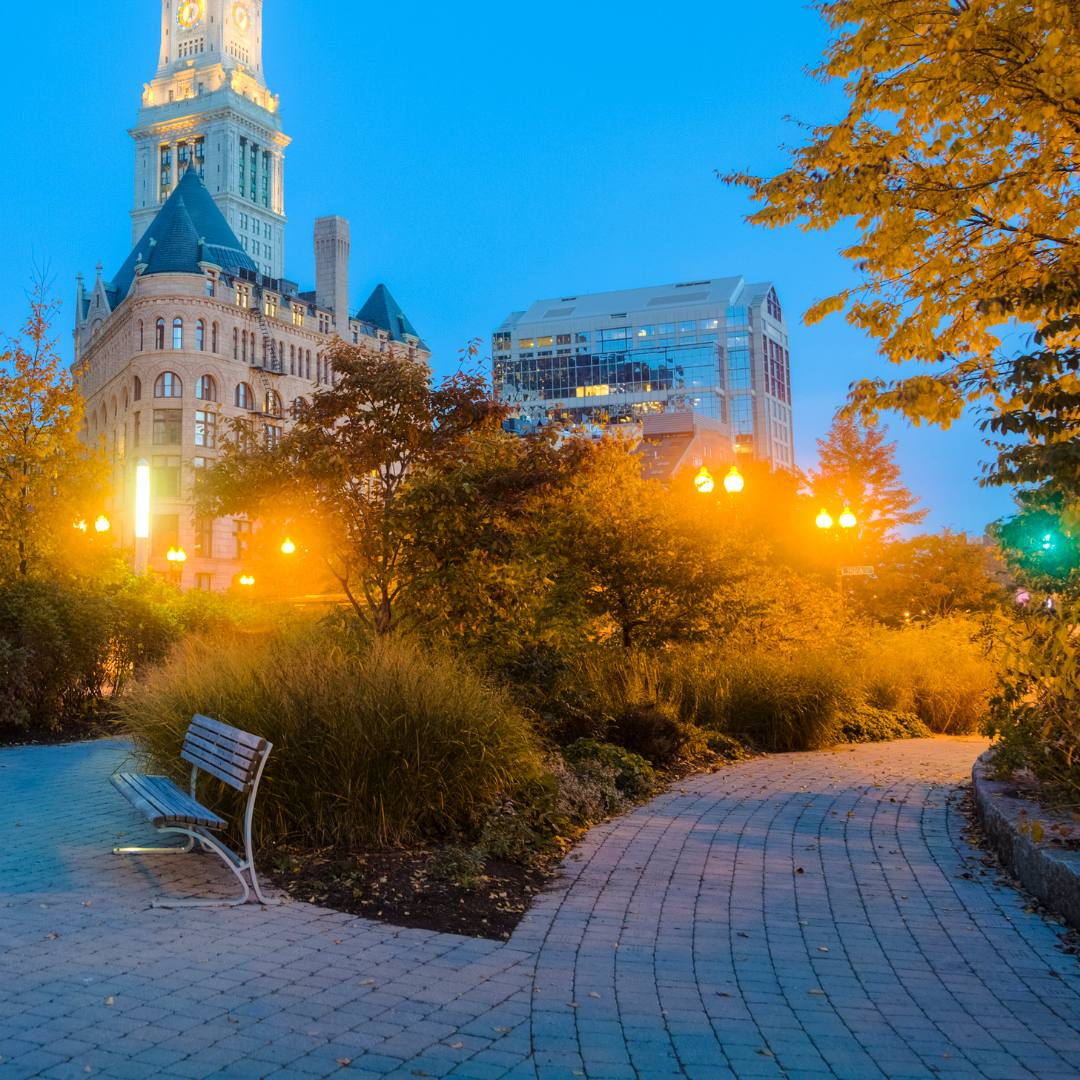 A linear park is an outdoor area that connects landmarks, parks, or open spaces for passive or active recreation. Many linear parks stretch through urban areas and provide much-needed greenery. These parks can be built on old transportation infrastructure, greenways, and waterfront areas.
As the name suggests, the park's shape is typically much longer than wide. Examples could include river walks, wildlife corridors, and connecting trail systems.
One of the earliest examples of a linear park in North America is the Emerald Necklace in Massachusetts. This 1,100-acre park, developed in the 1800s by Frederick Law Olmsted set to link parkways and waterways with walkways along a stream and several small ponds. This park offers many opportunities like hiking, golf, and sailing.
One of the most popular examples of a linear park is the High Line in New York City. This is a 1.45-mile rail trail and greenway built on a former elevated train line. It connects several neighborhoods and gives some of the city's best views. It's much more than a trail or walking path--the High Line also has overlooks, a sundeck with water features, art installations, and more.
As you can see, linear parks offer a way to get creative with land that may otherwise be unused or unappealing.
Types of Linear Parks
Linear parks come in many forms. Often, their design and construction depend on the existing land. Common linear park categories include:
Waterfronts: Parks along water features like rivers, canals, lakes, or the ocean.
Repurposed Highways or Railways: Parks created from closed or abandoned streets, highways, railroad tracks, or elevated train lines.
Linking Parks: A seamless park system linking other larger parks
Historical Features: Parks built at the site of former defensive walls, trails, or firebreaks.
Benefits of a Linear Park
Linear parks can offer many of the same benefits as other parks. However, their unique structure and functions can complement your park's system.
For example, more traditional parks often have a lot of areas for passive recreation. Individuals can sit, have lunch, or people-watch. Many linear parks invite more active recreation like jogging, biking, walking, or hiking.
Aside from more opportunities for active recreation, linear parks help the community by:
Providing more access to green and open spaces
Allowing parks to be accessible to more people
Drawing visitors to other parts of the community they may not typically visit
Getting more people outdoors and together for tighter community bonds
Making abandoned sites useful again
Allowing for business opportunities along the park
Increasing nearby land values
Helping create nature-based solutions for flooding, run-off pollution, and other environmental issues urban areas face
Maintenance Considerations for a Linear Park
The maintenance of a linear park depends on the design, materials used to create the park, and available features. In its most basic sense, many linear parks resemble trail systems. One of the most important aspects of maintaining a linear park is ensuring the walkways are safe, obstruction-free, and in good condition.
Ensuring safe walkways includes:
Filling in holes or uneven areas
Checking for drainage issues
Removing fallen branches and other potential hazards
Trimming back foliage that obstructs paths or views
Addressing vandalism and graffiti
Ensuring signs are maintained
Snow/ice removal if used during winter
Inspecting/repairing wooden boardwalks or handrails
Since many parks often contain managed green spaces, the maintenance team may also have to:
Check for and remove invasive plant species
Maintain planned gardens and landscape features
Replace dead plants and trees
Perform tree and shrub maintenance
Install new plants and features
Mow areas with grass
Conduct periodic controlled burns
Checking for erosion near waterways
Since many linear parks stretch long distances, the maintenance team should have a method to communicate the location of an issue. Location techniques can include using GPS, GIS, dividing the park into regions, or a trail marker system.
Additionally, some agencies with linear parks also use computerized maintenance management software to help focus their workflow. This type of software assists in the inspections, work order system, and data collection involved in keeping the park in the best possible shape.
The Takeaway
A linear park offers an opportunity to repurpose abandoned and unused urban land into an accessible area for recreation. The work it takes to transform and maintain these parks can be considerable, but the benefits they provide the community make them well worth it.