Networking at a conference is an excellent opportunity to connect with potential mentors, support systems, and future employers. For many, conversations initiated during the unstructured times are just as important as the educational sessions.
Now that many conferences and trade shows are returning as in-person events, it's a great time to brush up on the best practices to make the most of these networking opportunities.
This article discusses a few simple things to do before, during, and after a conference or trade show to make the most of this networking opportunity.
Before the Event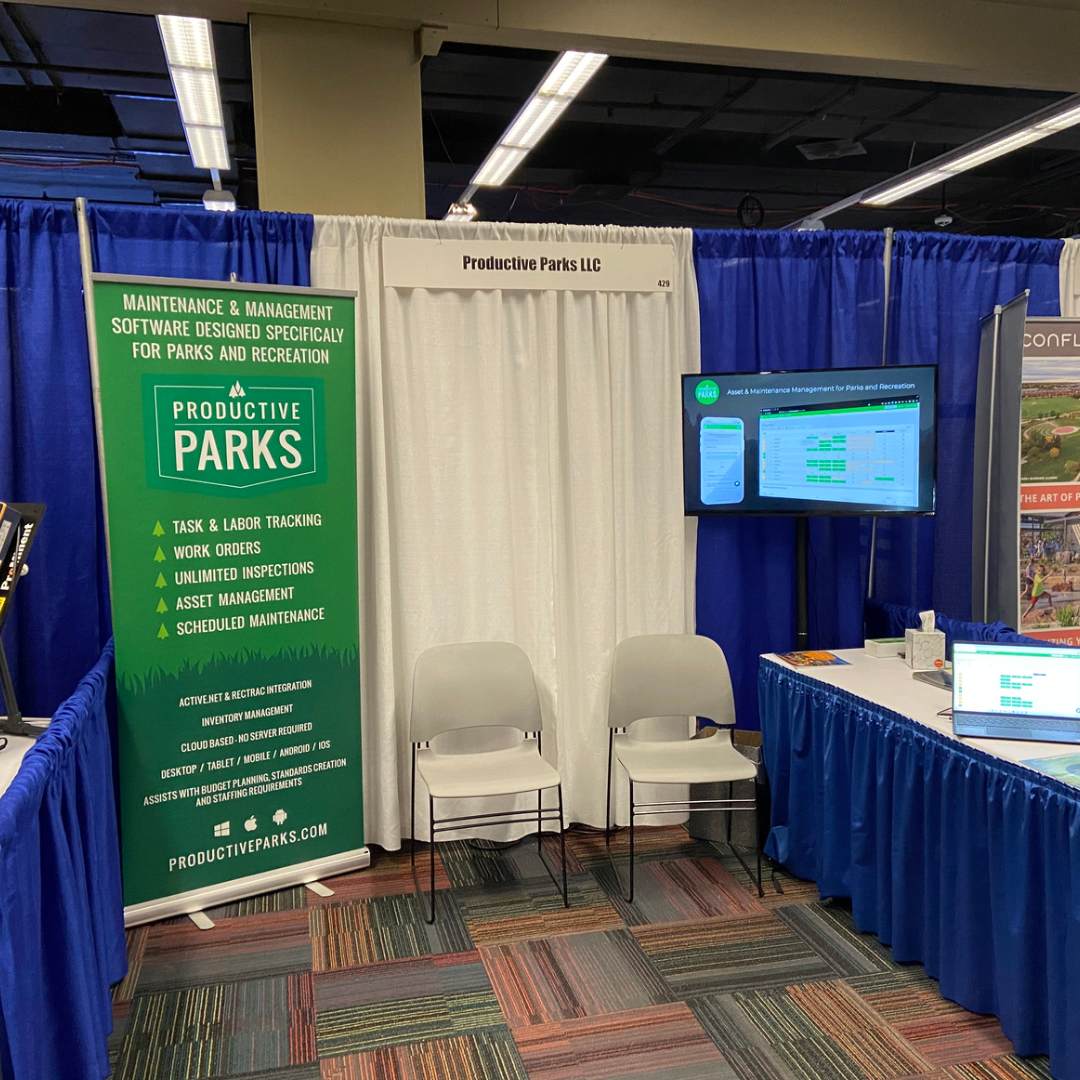 Create a Game Plan
You probably pick which educational sessions you want to attend before the event. But you also want to consider the other offerings, which could be great opportunities to connect with others.
Look over the vendor booths before arriving at the trade show. Think about the challenges your agency or department faces. Is it possible that vendors have solutions to these challenges? Make a short list of exhibitors you want to visit.
Sure, you don't want to spend all your networking time listening to sales pitches. Most of the vendors, however, have materials to review--or at least a business card with a website that you can check out later.
Also, see if there are any social events tied to the conference. Some of them will have dinners or after-hours gatherings you can attend. These opportunities may provide a more laid-back atmosphere where you could talk shop with others in the industry.
Pick Your Wardrobe
As Parks and Recreation professionals, we may be a little more laid back and flexible regarding conference attire. That being said, your appearance represents you and your agency.
Business casual is typically acceptable, but you should check with your agency for specific requirements for these events. Oh, and wear comfortable shoes because you'll spend some time on your feet between educational sessions.
Plan Your Pitch
If you're attending the conference with an agenda--like to sell a product or find better employment--you'll want to have your "elevator pitch" prepared. Being prepared means making the pitch sound casual, engaging, and not completely making your agenda transparent.
If you're not interested in pitching, then plan a couple of icebreaker questions to start a conversation. Here are a couple of ideas:
What did you think of the keynote speaker?
What brings you to this conference?
What educational sessions did you like so far?
What do you do?
How long have you been working in the parks and recreation field?
During the Event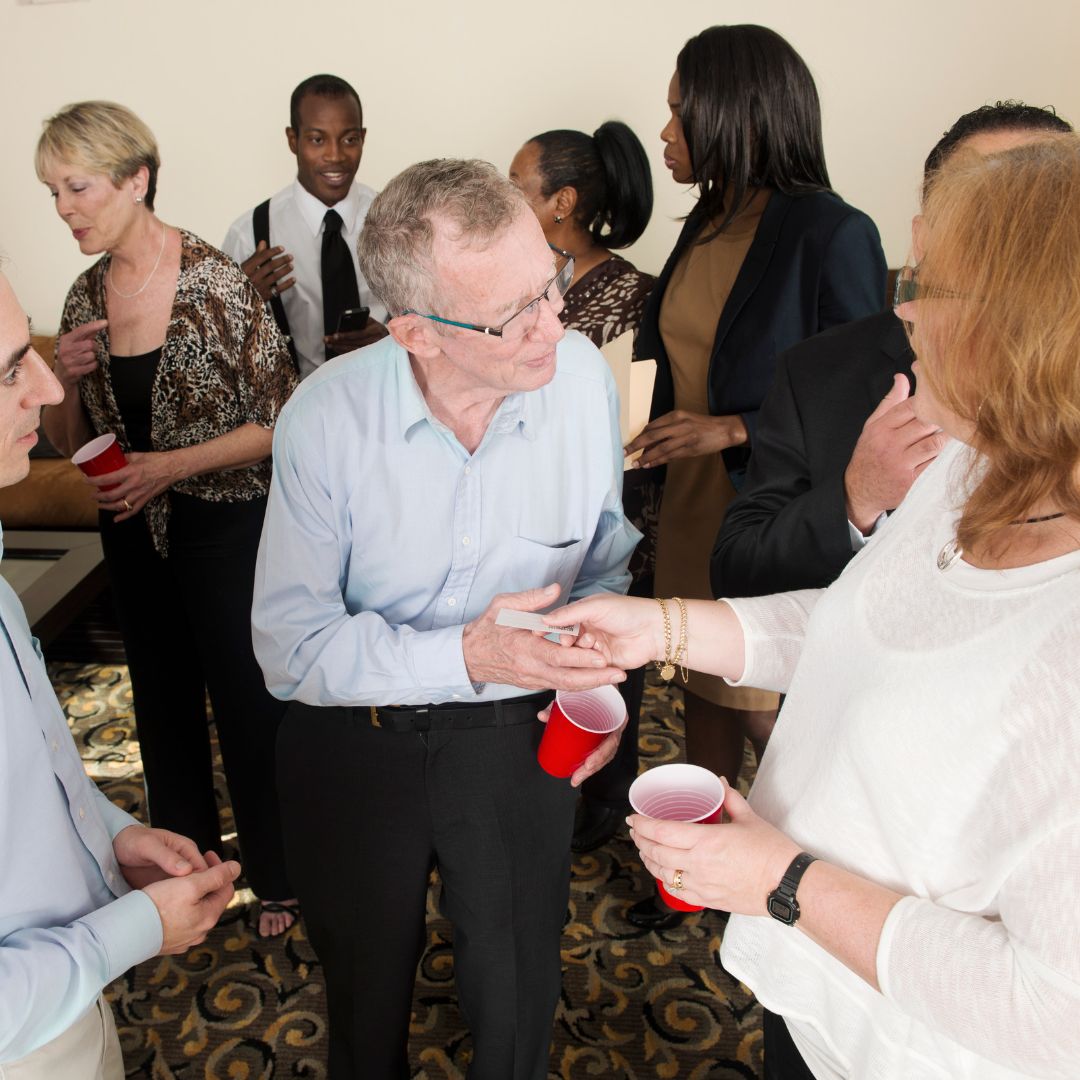 Ask Questions
It may be your first instinct to talk about your agency and its accomplishments. After all, you're probably proud of your hard work. And it doesn't hurt to do a humble brag or two.
But you want conversations, not one-sided highlight reels. Ask your colleague questions. Develop a back-and-forth about a common issue or challenge you're facing.
You'll find your back-and-forth more interesting and valuable when you approach interactions this way.
Get Your Network to Introduce You to Others
If you already know some attendees from other agencies, great. But don't stay in your comfort zone the entire conference. Instead, ask your colleagues to introduce you to other professionals they know.
For example, you may be looking at ways to make your parks more sustainable or adopt a digital maintenance workflow. Your colleague may know an agency that just implemented these types of changes.
Ask for an introduction! You can get some quick questions answered. And it establishes a new connection that can provide valuable advice as your agency develops.
Keep it Short and Sweet
Conferences have a lot going on. Have a meaningful conversation, but don't let it dominate all your networking. Be respectful of everyone's time and keep the conversations to 10 minutes or less.
If you're stuck in a conversation that doesn't seem to be ending soon, then politely cut it short with a genuine compliment, something to follow up on, and a handshake (or fist bump). It will help leave a positive, lasting impression.
For example, "Great to meet you Mike, I think the way you're phasing in new playgrounds is a great asset to your community. Can I email you if some questions pop into my head after the conference? Great seeing you."
And seal with your handshake or fist bump.
After the Event
Take Some "Reflection" Notes
A lot happens at a conference. You don't want a potentially valuable connection to slip through the cracks. Shortly after the conference, take notes about who you met, what you talked about, and follow-up ideas.
Do A Quick Followup
Try and nurture the connection while it is still fresh. A day or two after the conference or trade show send your new connection an email. Something simple works fine.
For example, say how it was nice meeting the individual and share your contact information. Ask a question about what you discussed or a similar topic that came to mind after your interaction. You could also share an article or resource they would find valuable.
Connect Socially
Consider following your new connection on social media. Ideally, you want to keep it professional and stay on platforms like LinkedIn. Most people don't need to see their colleagues' dog pictures on Instagram or selfies with their children on Facebook.
And Most Importantly…
Be Yourself
For some, trying to put yourself out there during a conference or trade show could be a little overwhelming. You may be worried about the best way to present yourself.
And really, the most important thing is being yourself. Be authentic and genuine. People see through personas. So many of us parks and recreation professionals are down-to-earth (literally) people who like sharing good conversations about what we're passionate about.
If that sounds like you, then you should fit right in. Just relax and be approachable. Smile and make eye contact.
The Takeaway
For some, networking is easy and natural. Others may feel it is the social equivalent of hearing gears grinding on their favorite equipment.
Either way, networking provides a valuable opportunity to connect with others experiencing the same challenges, triumphs, and questions as you.
By preparing yourself and knowing the best practices during networking events, you never know what opportunities await.
Best of luck with your networking!